Just'nCase nursing pads are
the most absorbent and leakproof reusable, washable breast pads
on the market.
Our
award-winning breast pads
are a game-changer for new mothers looking for an environmentally friendly way to manage the inevitable leakage that comes with
breastfeeding
. Read reviews.
Independent testing shows that they offer a better combination of absorbency capacity and leakproof performance than any other brand of reusable nursing pads. Contoured into a gentle curved shape for the ultimate in comfort, they feature a silicone design that grips to the inside of your bra cup, so they won't slide around or slip out of place, and a patented GravityDri™ pocket designed to capture gravitational leaks, so they won't let you down when you let down.
What sets them apart from other nursing pads is Confitex's high-performance textile technology, which has been lab-verified hyper-absorbent, leakproof, odor-resistant, breathable, durable and free of potentially harmful PFOS and PFOA chemicals.
Because of their superior absorbency, Just'nCase Nursing Pads may take longer to dry than your usual laundry. But the good news is that, unlike most other brands, they can be safely tumble-dried – a bonus for busy mums!
Why choose Just'nCase? 
✓ Superior absorbency and leakproofing – read the lab-test results
✓ More eco-friendly and sustainable than single-use pads
✓ Reusable to save you money  
✓ Contoured to stay in place – won't scrunch up and slip around in your bra
✓ Breathable, hypoallergenic, odor-resistant and gentle on your skin
✓ Machine washable and tumble dryable–unlike most other brands!
✓ Verified free of potentially harmful PFOS and PFOA chemicals
✓ Unique GravityDri™ pocket for maximum moisture retention
✓ Discreet design with no visible seams or nipple show-through
✓ Easy online order and delivery to your door
✓ Free shipping within US on orders over $95
First-time user?  
Sign up to our newsletter by entering your email at the bottom of this page and get 10% off your next purchase.
"I've been searching for a re-usable that can cope with my heavy let-down and leakage. These are amazing – even better than disposable. They absorb a full let-down with no leaks. They're the first reusable nursing pads I've used that I haven't woken up drenched in the morning. I washed them this morning and I'm already back wearing them!" – Hallie  
"Great absorbency and no leakage.The first night I used them was the first night in three weeks I hadn't wet through my singlet, bra and nursing pad completely.They sit so much nicer in your bra than other nursing pads.You can barely feel them. Easy to wash. Overall amazing!" – Nicole 
"Super comfy – I forgot I was wearing them!I really like the use of the pattern to create a grip– it helps with keeping them in place. They stayed in place all day and night. You notice the difference in quality between this and other offerings. A great gift for a first-time mum" – Heather 
"The most absorbent I've tried. I have sensitive skin, so it was a bonus not to have any irritation." – Jess
"I just had a baby and struggled with the itchiness of disposable nursing pads. Just'nCase nursing pads came to the rescue and provided the protection I needed from those awkward leaks as well as being super comfortable." – Ashley
Lauren's review: Breastfeeding mums need to know
"I have been wearing the breast pads for a couple of weeks now, mainly at night as my son is starting to sleep longer so that's when I leak most. Firstly, even just looking at them I feel I'm going to be protected from leaks. Secondly, they are really comfy. I don't even know I'm wearing them and they don't move around during the night like all my other breast pads do. Thirdly, and most importantly, on the occasions when I have leaked the only way I've been able to tell that I've leaked is that when I take them out to feed in the morning the inside is lightly damp, which is amazing as normally my whole top would be soaked. Even though they are more expensive than most reusable breast pads they're 100% worth it!!!!! Thank you so, so much – they are amazing. I wish I knew about them two and a half months ago!!!! All breastfeeding mums need to know about these."
Lee's story: Breastfeeding is no joke
"I would like to let you know how impressed I am with my new Just'nCase nursing pads. I wish I'd known about them earlier!
"Many moms would agree that breastfeeding is no joke. I can barely remember how I survived two years of it four years ago. Fast forward to today, with my second baby, and it's not until the milk came in that the memories came flooding back! The nightmare of wet bras and tops – not only is it uncomfortable, but I would often find myself smelling my tops to check whether it was me who stank like spoiled milk!

"I don't have oversupply but when let-down happens, nothing on earth can stop it.
"I've used many different brands of disposable nursing pads, but they soaked through really fast and the synthetic material made my slightly sensitive skin itch. They were also not eco-friendly and definitely not cost-effective. I then tried many different reusable nursing pads. Synthetic and cotton ones all failed to do their job. They would feel damp and leak! While the slightly contoured bamboo ones were a bit more comfortable, they were still scratchy against my skin, especially after let-down when skin that was in contact with the damp pad got very itchy.

"I was not about to give up. I googled 'nursing pads' and clicked into Just'nCase by Confitex – and I'm so glad I did. There's no turning back!
"To be honest, I was a bit sceptical at first. Many of us have experienced shopping online that goes terribly wrong – products that look nothing like the photo or don't work as described. Then I did a bit of research and found good reviews about Confitex's Just'nCase briefs. Although the nursing pads cost a little more than other reusable pads out there, the material looked very comfy and I was in desperate need of effective nursing pads – so I gave it a shot.

"Wow, I love my Just'nCase nursing pads! They are much more absorbent and comfortable than I imagined. After more than 24 hours of wear, they are not damp at all. Also, they seem to repel smell. Unlike other nursing pads, which have a lingering smell of milk despite wash after wash, I have washed them a dozen times and not only do they have much less smell, they also hold their shape well with no fraying bits!

"They are a bit thicker than some other brands of disposable and reusable nursing pads, but I can live with that, because what's the point of having thinner pads that don't do their job? Also personally I would love it if the sides were deeper so the pad conformed even better to the breast (let's face it, we mamas know hardworking breasts get 'elongated' during breastfeeding) and the edges sat nicely to the skin without leaving a small gap.
"But, having said that, they're by far the best nursing pads I've used. I'm so pleased with the three pairs I bought that I'm going to get three more so I have enough when they're in the wash.

"Thank you for creating such a valuable product. I wish they'd been available when I had my first baby four years ago. I have never written a compliment email for a product before. Sorry I wrote a novel, but I want other mums out there to know about my experience with Just'nCase so they can have a better breastfeeding experience too!"
Just'nCase Nursing Pads come in one size fits all. For best results place each Just 'n Case Contoured Nursing Pad inside the cup of your nursing bra or nursing tank with the flat edge toward the bottom of the cup and your nipple approximately two thirds of the way up the curve of the pad.
NURSING PAD EXTERIOR: 78% POLYAMIDE, 22% ELASTANE. ABSORBENT TEXTILE: 97% POLYESTER, 3% ELASTANE. CRAFTED WITH CARE FOR 100% CONFIDENCE.
Our nursing pads can be hand or machine washed just like you'd wash your bra – and because they contain our patented leakproof textile instead of the layer of PU plastic used by most other brands, if you don't have the time or inclination to hang them on the washing line you can safely pop them in the tumble dryer on low heat without impacting their leakproof performance (the plastic layer in other brands tends to shrink and warp in the dryer, leading to leaks). They can also be dried in an airing closet or on an indoor drying rack or heated towel rail. They'll take about the same amount of time to dry as a pair of thick sports socks.  
Wash and dry before use to activate fibres for full absorbency. Rinse after use then wash on delicate cycle below 40°C/105°F, or hand wash separately if you prefer. Do not bleach, do not use fabric conditioner, do not dry clean. Do not soak or use laundry sanitiser. Dry away from direct sunlight or tumble dry on low heat. For further instructions see our FAQs.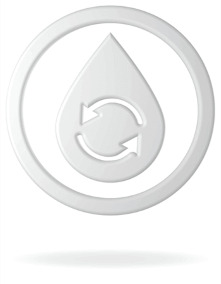 Frequently asked questions
How do I know if Just'nCase nursing pads are right for me?
Just'nCase nursing pads have won rave reviews in consumer testing conducted in New Zealand and Hong Kong. Breastfeeding mothers rated the comfort, fit and grip 5/5 and commented that the pads were easy to position and stayed in place, even overnight. They also rated absorbency and leak resistance 5/5, superior to other disposable and reusable products. No triallists reported wetness, odour or skin irritation and all declared they would buy them and recommend to friends.
Read other women's experiences and product reviews on our blog.
Many new mothers feel guilty enough about the number of disposable diapers they're sending to landfill, without adding plastic-lined single-use nursing pads to the pile. Unlike single-use brands, Just'nCase reusable nursing pads can be washed and reused over and over again, reducing the amount of rubbish you send to landfill.
Designed to be worn again and again, Just'nCase nursing pads can be thrown in the washing machine and tumble dryer and have been lab-tested to withstand more than 52 washing and drying cycles so they'll save you money in the long run. Find out more on our blog.
What colors are available?
We currently manufacture Just'nCase Contoured Nursing Pads in Beige with a Mother Nature floral design and Black with a Love and Kisses hearts and crosses design.
How long do they take to dry?
Our absorbent nursing pads can be hand or machine washed – and because they contain our patented leakproof textile instead of the layer of PU plastic used by most other brands, you can safely pop them in the tumble dryer without impacting their leakproof performance. They can also be dried in an airing closet or on an indoor drying rack. They will take about the same as a pair of thick sports socks to dry.
Why wouldn't I keep using disposables instead?
Just'nCase reusable nursing pads are a more environmentally friendly solution to breastfeeding leaks than single-use breast pads. Many new mothers tell us they are more comfortable and perform better than single-use alternatives. They also tell us they're saving money by not having to constantly buy single-use pads, and they prefer the convenience of ordering online once rather than repeatedly buying disposables at the supermarket checkout. We know our absorbent nursing pads are life-changing because you tell us so all the time – read some of your stories here.
More questions? See our Frequently Asked Questions section here.
Domestic Orders, including Alaska and Hawaii 
For orders over US$95, shipping within the US, Alaska and Hawaii is free.
For orders under US$95, shipping within the US, Alaska and Hawaii is US$7.90.
Please allow an estimated delivery time of five working days (items may take longer to get to you during busy periods and public holidays).  
Orders are sent via USPS tracked.  
Canada Orders 
For orders under US$95, shipping within Canada is US$10.
For orders over US$95, shipping within Canada is US$12.
Please allow up to 15 working days for your package to process through international customs and transfer to a local courier at the border (items may take longer to get to you during busy periods and public holidays).
Canadian orders are dispatched from Mainland USA via USPS then transferred to DHL at the border. We recommend that Canadian customers choose Route Package Protection at checkout so you can track your delivery throughout its journey.
Please note that if you've taken up the option of adding Route package protection to your order, you can track your delivery at any time and/or raise a claim if it has been lost, stolen or damaged.
We strongly recommend that you select Route package protection at checkout for your own peace of mind. Confitex cannot accept liability for lost, stolen or damaged orders if you choose not to take up this option. Find out more in our FAQ.
For deliveries to New Zealand, Australia or UK and Europe please click the flag icon in our website footer to order from your local website. Please note, international shipping is not available worldwide and we reserve the right to restrict shipping to certain countries at our discretion.  
For all orders 
Please be aware that disruptions to supply chains as a result of Covid-19 or extreme weather events, which are beyond Confitex's control, may further impact and delay deliveries. We will do everything we can to get your products to you in a timely fashion.  
Our deliveries arrive in discreet plain paper packaging or courier bags.  
Please ensure that you supply us with your full and correct shipping address. Note that a physical street address is required and that PO Box or Private Bag numbers are not accepted.  
Once you have placed your order you will receive a confirmation email. We recommend checking this carefully to make sure the correct items have been ordered.  
Due to the intimate, personal nature of Confitex products, for hygiene reasons Confitex cannot offer returns or refunds. Confitex may, however, at its sole discretion, elect to accept a return or refund if the protective hygiene sticker has not been removed and/or reattached. Customers are strongly advised to check suitability and specifications of products before ordering.
In instances where Confitex agrees to exchange the product for another available style, size or absorbency, then with prior agreement the product needs to be returned to Confitex's warehouse (at the Customer's cost) in its original pristine condition together with wash bag packaging and label within 30 days of delivery of your order.
In instances where, from time to time, products are offered on sale or at discounted prices, all products are final sale and may not be exchanged, returned or refunded for any reason.
For further information read our Frequently Asked Questions or Terms and Conditions.
If you have any queries about Confitex products or your order, please contact us at info@confitex.com.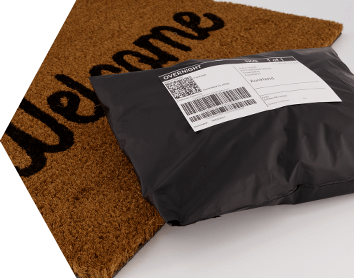 Jess W.

Verified Buyer

5 Stars plus!

These have been an absolute life saver!! I have over supply and forceful letdown so with my last baby I saturated reusable breast pads very quickly and had to use disposable AND a reusable when leaving the house. Now I don't even have to give it a second thought, these breast pads have me (and my tops) nice and dry. Mum life hack: get different patterns so you can swap them over at feeds and know which side to feed next!

Charlotte T.

Verified Buyer

Nursing pads

Absolutely love these, I have a 3 week old I only breastfeed and constantly leaked through my old breast pads, my midwife recommend getting these ones and it's been a life changed, haven't leaked once, super easy to wash and reuse also

Rosie S.

Verified Buyer

Seriously the best!

I had purchased regular reusable breast pads but was finding I still had so much leakage and really didn't trust them. Thought I'd as crazy to be buying these as they're a lot more expensive, but they are worth every bit and more! I purchased 2 pairs but wish I'd got 3 or even4!

Pamela O.

Verified Buyer

Nursing pads

Feedback from my daughter in law was they were excellent and she ordered 2 more sets

Katherine G.

Verified Buyer

Fantastic!

These are so great. Using them with baby number 3 and have just bought more so I don't run out between laundry days. My old pads are useless in comparison. I wish I had these for my previous two bubs!

Sarah F.

Verified Buyer

Game Changer

Very absorbant and stay in place perfectly - none of the slipping and bunching I found with disposable pads. Easy to wash, and tumble-drying is a bonus. Glad I discovered these!

Catriona M.

Verified Buyer

Finally a product that keeps you leak free

These are the absolute best for overnight. No leaks at all. Wish I had bought them sooner and will definitely be buying another pair.

T

Verified Reviewer

The best out there!!

These the the absolute best nursing pads! they were the only ones that wouldn't leak right through when I was producing too much milk some nights.

I'm so thankful that I found them.

They contour nicely in your bra and don't have that wrinkled up look which I also loved.

The only downfall is they take longer to dry but they are so worth it for the other pay offs

Sarah H.

Verified Buyer

Best pads ever!

Only pads I have tried which catch all my let down and keep me feeling dry with no sour milk odour all day or night long. Love them.

Euree d.

Verified Buyer

Mom of 4, finally found my dream pad

Having been nursing all of my 4 children, I had a couple problems with traditional breast pads. I have been using the washable bamboo ones and have 3 different types/brands. First problem is that even the thick pads cant hide nipples fully. You almost have to wear padded bra when going out, which sometimes is annoying. Another problem is that even if they soak up breast milk well, the wet pads will rub on your skin and eventually make you scratch your tits from itchyness. These nursing pads solve all the problems. I thought I was gonna one day come up with a product that solves all these problems and be rich but somebody beat me to it!
Reviews Loaded
Reviews Added
you may also be interested in
These

leakproof period pants in soft stretch cotton

also offer protection if you pee a little when you cough, sneeze or laugh.

These on-trend

midi briefs in soft stretch cotton

give lab-verified protection for heavy periods and moderate bladder leaks.